Jan de Nul Group appoint DSB Offshore Ltd as Exclusive Brokers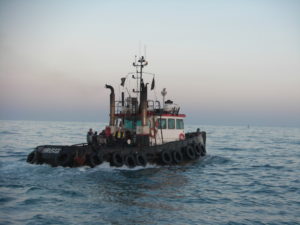 Dredging major Jan de Nul Group (JDN) are selling a range of auxiliary dredge support vessels and barges located in Europe, West Africa, the Arabian Gulf, SE Asia and Panama.
The auxiliary equipment for sale has worked alongside Jan de Nul Group's TSHDs and CSDs to support dredging and marine civil construction projects, handling floating pipelines, performing towage, rock transport and land reclamation works worldwide.
Tugboats (10-40 tbp)
Flat-top barges (3,000t – 8,000t) – some suitable for rock
Accommodation barge
Crew boats (12 pax)
Survey launches
Multicat-type / Multipontoon workboats
Splitbarges (1,100 m3)
Crane / positioning barges
Spraying pontoons
Bunker barges
Trailing Suction Hopper Dredgers (TSHDs)
Cutter Suction Dredgers (CSDs)
Click here to see all vessels for sale.
Already sold / Under offer:
Flat-top barges with / without side walls – 'DN119', 'DN110', 'DN25', 'DN108', 'DN107', 'DN111', 'DN123', 'DN114', 'DN143', 'DN112', 'DN115', 'DN128', 'DN129', 'DN124', 'DN130',  'DN106', 'DN127', 'DN150', 'DN151', 'DN120'
Rock barges – 'DN144', 'DN145', 'DN148', 'DN149', 'DN146'
Cranebarges – 'DN125'
Crew launches / Survey boats – 'DN70', 'DN83', 'DN80', 'DN86', 'DN69', 'DN71', 'DN89'
Delta tugboats – 'DN61', 'DN63', 'DN52', 'DN53', 'DN57'
Work boats / Multipontoons – 'DN202', 'DN26'
Trailing suction hopper dredgers (TSHD) – 'James Ensor', 'Galilei 2000', 'Manzanillo II'
Self-propelled splitbarges – 'Nijptangh', 'Geelvinck', 'Weseljie'
Cutter suction dredger (CSD) – 'Dirk Martens'
Serious buyers should make enquiries via our brokers.