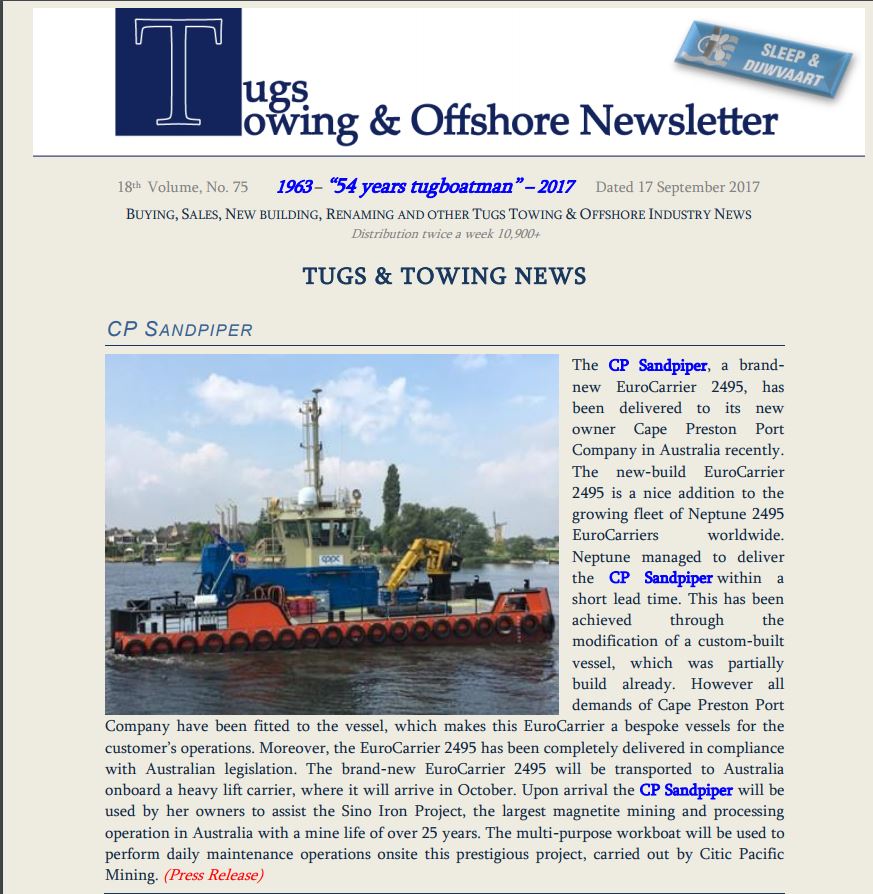 DSB  Offshore Ltd brokers sale of CP Sandpiper
DSB Offshore Ltd has brokered the sale of Eurocarrier 2495 CP Sandpiper from Neptune Shipping to Cape Preston in Australia.
CP Sandpiper have been able to deliver the newbuild to Preston within a short time frame. She will be transported to Australia onboard a heavy lift carrier to arrive next month.
Citic Pacific Mining
CP Sandpiper will be working on the Sino Iron Project, the largest magnetite mining and processing operation in Australia with a mine life of over 25 years.
"The multi-purpose workboat will be used to perform daily maintenance operations onsite this prestigious project, carried out by Citic Pacific Mining," say Neptune Shipyards.
Source: Neptune Shipyards press release and Tugs Towing & Offshore Newsletter  (pictured left)